How to move a mobile field shelter - without it falling apart.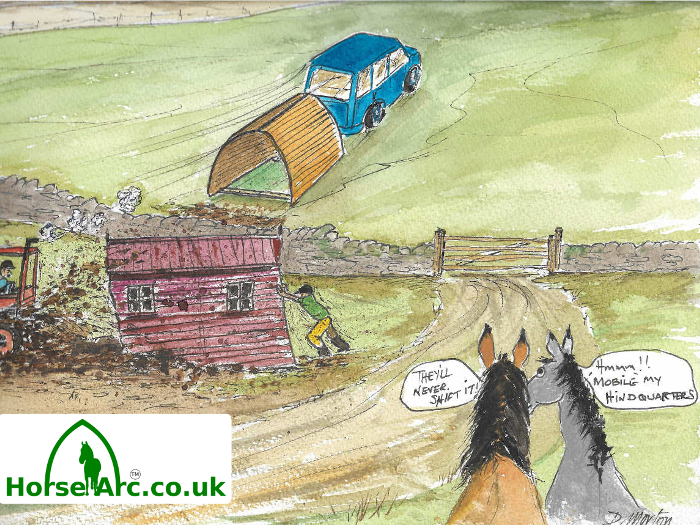 It may be that you need to move your mobile field shelter to adhere to local planning regulations or simply to rotate grazing. For some, moving their field shelter goes without a hitch. But many horse owners have suffered costly damage to their paddocks and their shelter by moving their field shelter at the wrong time and in the wrong way.
1. The footprint test
Wait until the paddock has dried out. You shouldn't be able to see your foot print in bare soil. If you move your field shelter while the ground is wet, you risk damaging your paddock and getting stuck when your vehicle looses traction. If you have to move your mobile field shelter on a wet paddock, you may want to opt for a field shelter that you can move by hand.
2. Brace your field shelter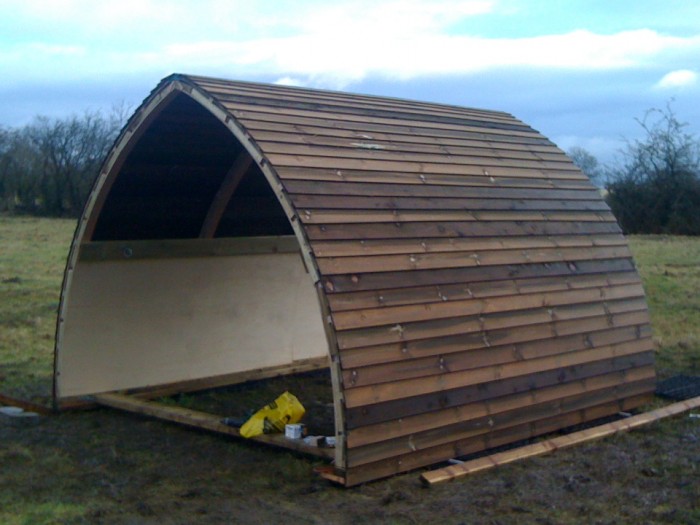 Use timber with steel brackets to brace your field shelter while it is in transit. If you don't, you risk your shelter twisting. Fix a brace either end of the shelter, bolted down to fixings. Use metal L brackets to fix the braces to the sides of the shelter, but be sure to fix to beams rather than cladding.
3. Quality Skids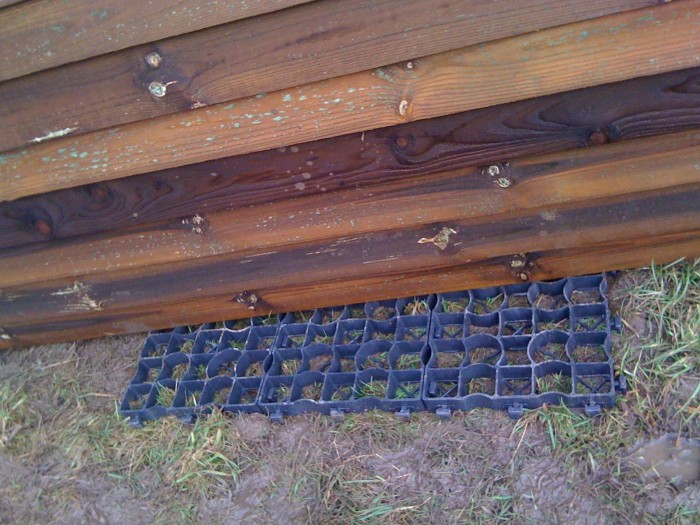 We use 8" wide skids to spread the weight twice as far to limit the damage.
Large, heavy structures such as stables, tack rooms and large field shelters should always have strong, chunky skids. Ideally, metal skids made from 4" box section. These heavy structures would require either a JCB, tractor or a minimum of 3 litre diesel 4x4, depending on the weight of the building. The alternative would be to opt for a lighter option, which can be pulled by any 4 x 4 vehicle. We use 8" wide skids to spread the weight twice as far to limit the damage.
4. Fixing Points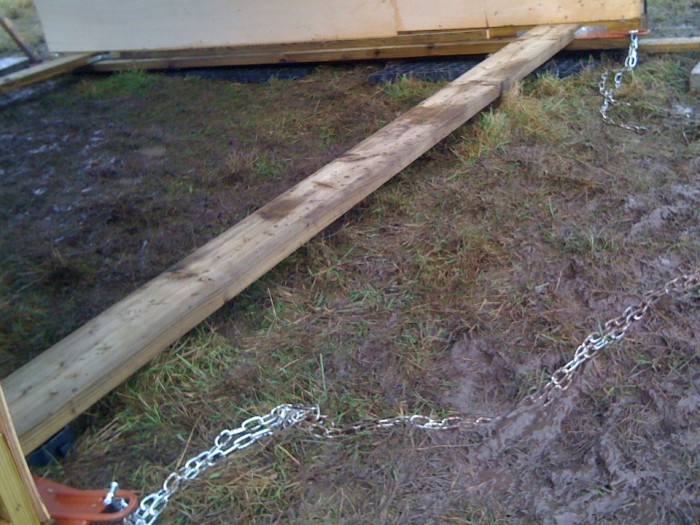 Strong metal fixing points should connect your towing chain or strap to your vehicle's tow bar. The fixings should be at each corner of the shortest side of the field shelter for maximum control and to spread the strain of the tow.
5. Easy does it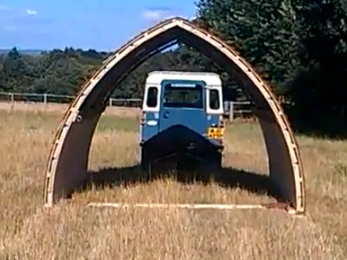 When you come to driving off with your mobile field shelter, it will take a bit of revs to get your field shelter moving. Once the shelter is moving, ease off the accelerator and take it steady. Towing your field shelter too fast may cause unnecessary damage to your paddocks and the shelter.
If you follow these steps, your field shelter will stay strong for many years, despite being moved when the need arises. Before you set about moving your mobile field shelter, be sure to think carefully about the new location for the shelter.