Optional extras
All our arcs our built to order so if you don't see what you need please contact us to discuss your requirements.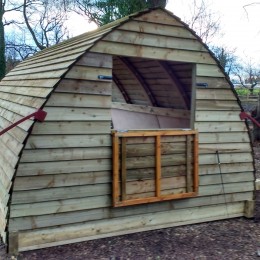 Arc stable / foal box
If you need to keep your horse in for long periods of time, you have the option of adding an end wall to your Arc. This creates a 3 sided shelter. To prevent wind damage, the end has a built in storm flap / window, which the horse can put its head through, a bit like a stable door. Complete with kickboard.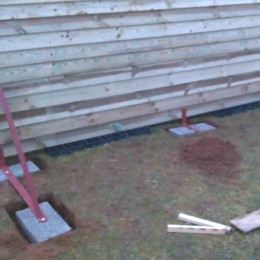 Raise Your Arc
Choose to increase the height of the Medium or Large Horse Arc by 150mm. We will add a solid timber box section to the base of your Arc to increase it's height. This does not create a bigger gap under the Arc, you will have the same 40mm distance from the ground as the standard Arc, which sits on Eco Grid blocks 40mm high.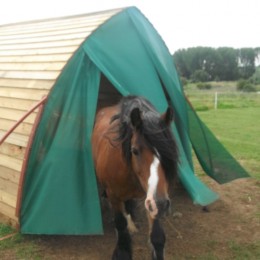 Fly Nets
Make your Horse Arc a fly free retreat for your horse. The fly nets deter flies by changing the air pressure patterns in the arc. The prices listed below are for pairs (nets at both ends)they are now available in charcoal grey until further notice.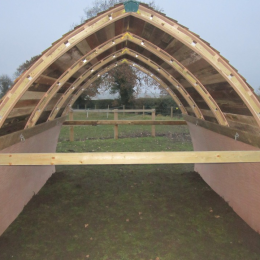 End Enclosure Bars
If you would like the option of keeping your horse in the arc, you will need end enclosure bars. These are two pieces of strong timber, which slide into metal holders at each end of the arc.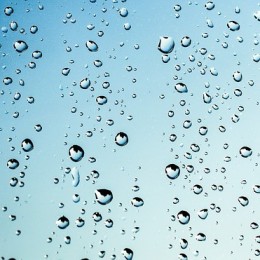 Waterproof Lining
Horse Arcs are made from pressure treated wood, and as with any natural product, do not claim to be 100% waterproof. There may be drips during heavy rain. If you prefer to have your arc 100% waterproof for say, storing feed in, you can opt for a waterproof plywood lining.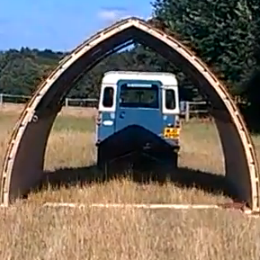 Easy Tow Kit
Once you have uprooted your concrete blocks, the arc is very quick to move and very easy to tow.

The kit includes:
8" wide timber skids2 x detachable steel and timber bracing bars1 x chain and fixings2 x extra grid pads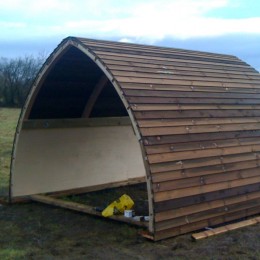 Extra Tow Kit
If you order more than one Horse Arc and wish to move both Arcs, you will need the extra fixings and skids in addition to one of the towing kits above. This allows you to transfer the towing kit to your other Arc.

Your Second Arc kit will consist of 8" wide timber skids and fixing points for the cross bars.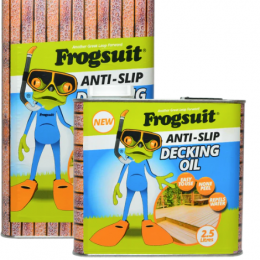 Wood Treatment for Arcs
2.5L Frogsuit Clear Decking Oil