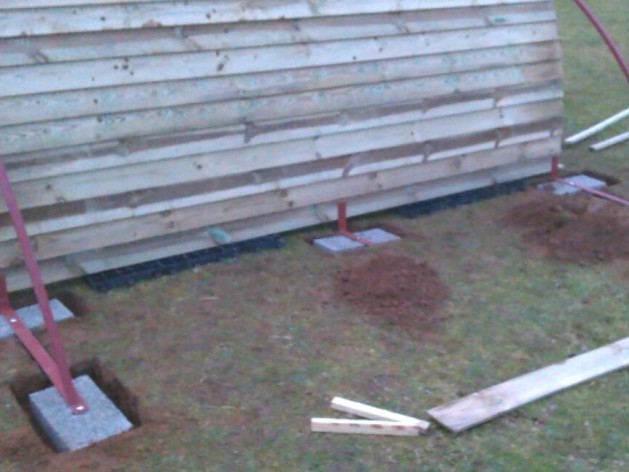 If you include an 'Easy Tow Kit' with your order, you will have timber skids built into your arc. You will also have all of the fixings and chain required to tow your arc.
Your Easy Tow Kit includes:
8" wide timber skids
2 x detachable steel and timber bracing bars
1 x chain and fixings
2 x extra grid pads

How to move your Horse Arc:
1) Unbolt the metal thrust bars from the arc's sides.
2) Fix the Tie Bars to both entrances of the Arc.
2) Attach the tow chain.
3) Hook the chain up to your vehicle.
4) Slowly tow the Horse Arc
5) Go back and dig up the concrete blocks, which anchor the thrust bars.
6) Move the thrust bars to the new site.
7) Position the thrust bars again and submerge each block by digging a small breeze block size) hole for each block to sit in at ground level.
8) Bolt the thrust bars to the arc.